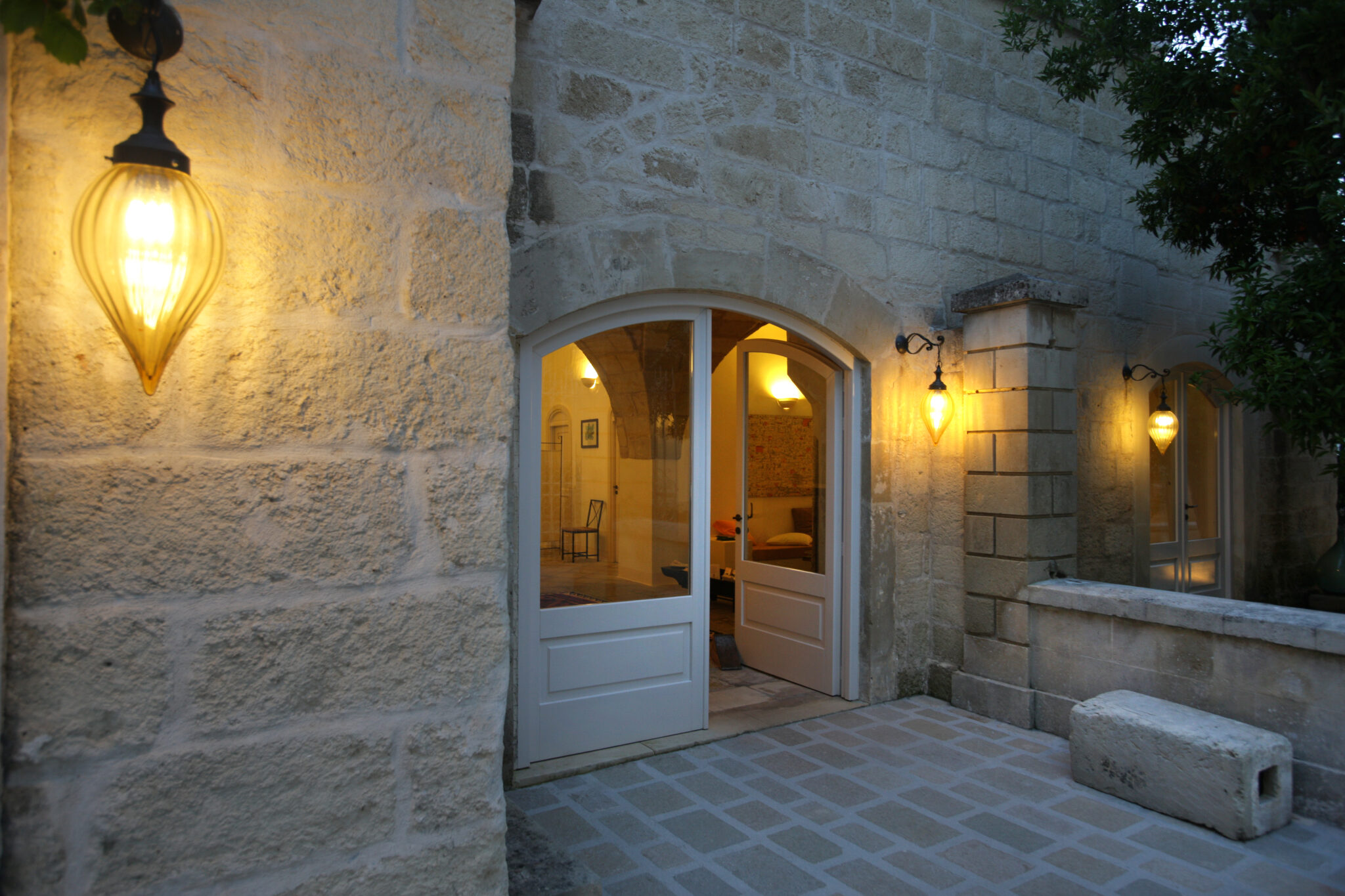 Local Hideaways Italy – Salento, Puglia
Salento is the southernmost part of Puglia where it's as though time has stood still in the sixties. The area is relatively unknown and boasts a magnificent rocky coastline, hidden bays and crystal clear water that colours azure in the dazzling sunlight.The temperature is nice almost the year round (beware of the summer heat – but you can cool down everywhere!) These are perfect conditions for cultivating superb wines. The Salento is famous for its great wines, for instance Negroamaro, Primitivo and Salice Salento.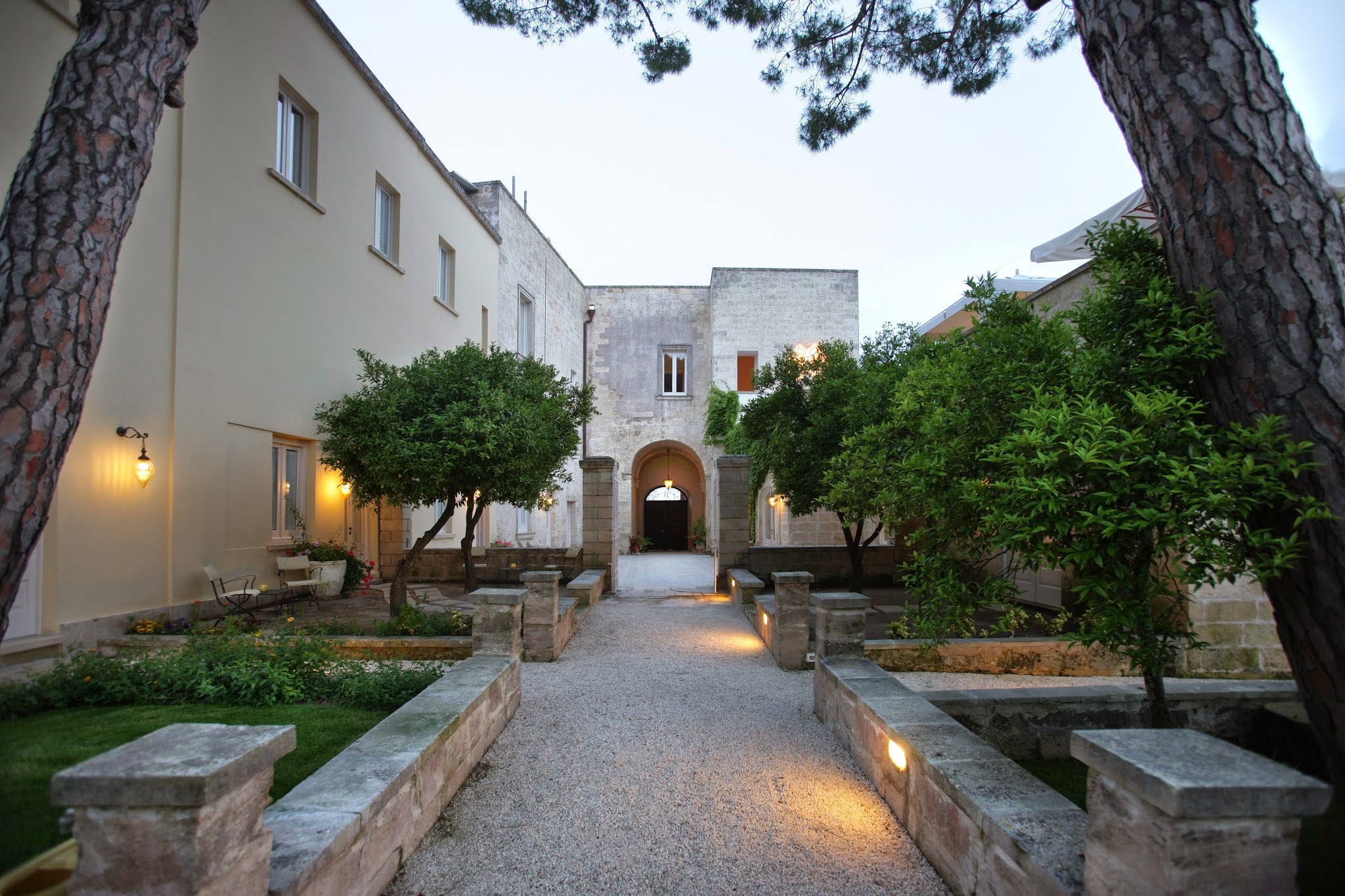 As if time has stood still…
A small village is where I'm headed. My directions tell me to find my destination across from the church. Really?! I spot a beautiful building, but nowhere does it say that this is the Local Hideaway I'm looking for. I'd better ask the locals. Si si, much gesticulating tells me I'm definitely at the right place. And yes, after having rung the bell, the large wooden doors open and Sergio and Mauro greet me. And they reveal a wonderful surprise hidden behind the façade of this monumental building! A beautifully restored 18th century palazzo – a former patrician house – and an enormous hidden garden. What a wonderful and relaxed place this is!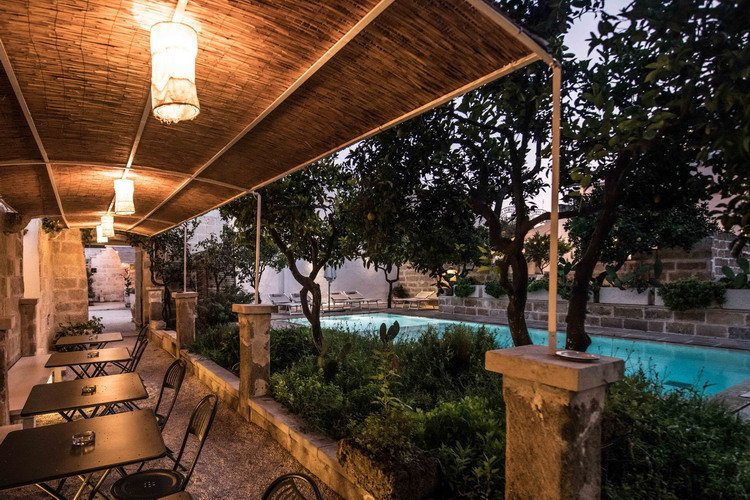 A hidden palazzo!
Mauro gives me the guided tour and tells me all about this very special place. Many authentic elements from days gone by were preserved. For instance , the hatches in the floor that provide access to the cellars where grain, olives and, in later days, tobacco was stored. In the old days, the house belonged to an aristocratic family that owned many estates. The beautiful high barrel vaulted ceilings not only create space but also add grandeur to the rooms. A new part was cleverly integrated in the old building. Across the garden the neighbouring building is completely restored and now houses 3 double rooms, a grand suite and casa Margherita. The latter is perfect for families and longer stays: three bedrooms, two bathrooms, a living room, kitchen and a small private garden.Your very own casa!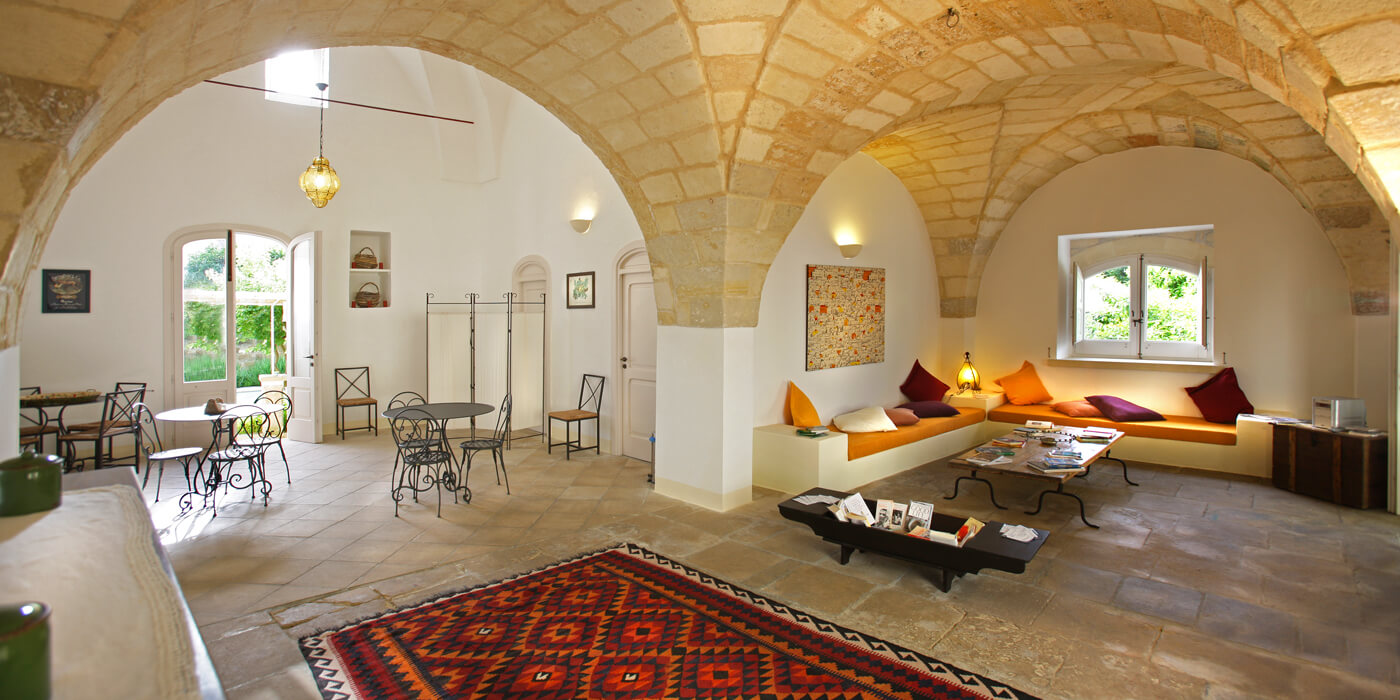 For all sorts of guests
I was given a wonderful suite, in the palazzo. A minimalist design, spacious, quiet and light – wonderful! The enormous bathroom comes with a hydro massage bath, large enough for my whole family, and a separate rain shower. By the way, all the rooms are named after famous authors. This Hideaway offers accommodation for all sorts of guests, from couples to larger parties and for longer or shorter stays.
You can lounge to your heart's content: in the beautiful gardens, at the swimming pool, in the spa (very special – not to be missed) or on the large roof terrace. But there is also a nice communal room with all sorts of complementary books and games and comfortable sofas to lounge in. And to add to the cosy feeling, you can pour yourself a drink from the honesty bar, or order a light lunch.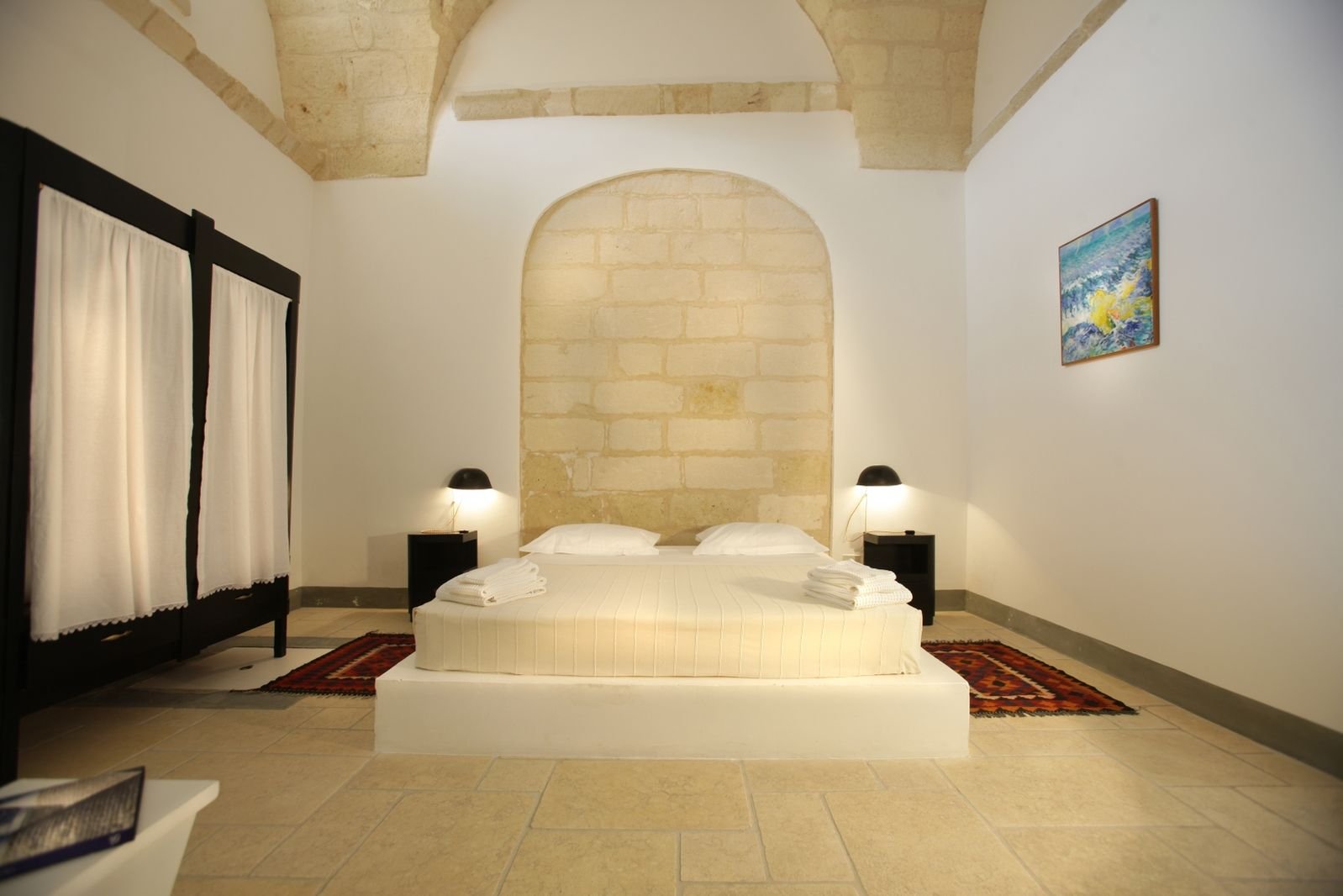 Wonderful surroundings and perfect beaches
You will run out of time with all the things to do here. Take one of the complimentary bicycles to explore the wonderful surroundings. Or you explore a broader range by car, for there are wonderful places to discover in Salento, such as the local markets or festivals, or the outrageously pretty coastline. Mauro will be able to tell you where to go, and he will even go so far as to check the wind for you in order to direct you to the perfect beach! And he is also the one to ask for recommended restaurant and tips for excursions!
This beautiful Palazzo has truly surprised me, not only because it is such a hidden gem in a small and authentic Italian village, but also because of its cosiness and relaxed atmosphere. And all of this in a beautiful, unpolished region with the greatest beaches of Puglia: Salento!
More info, book your stay or check out other Local Hideaways in Italy or anywhere else on the globe: www.localhideaways.com