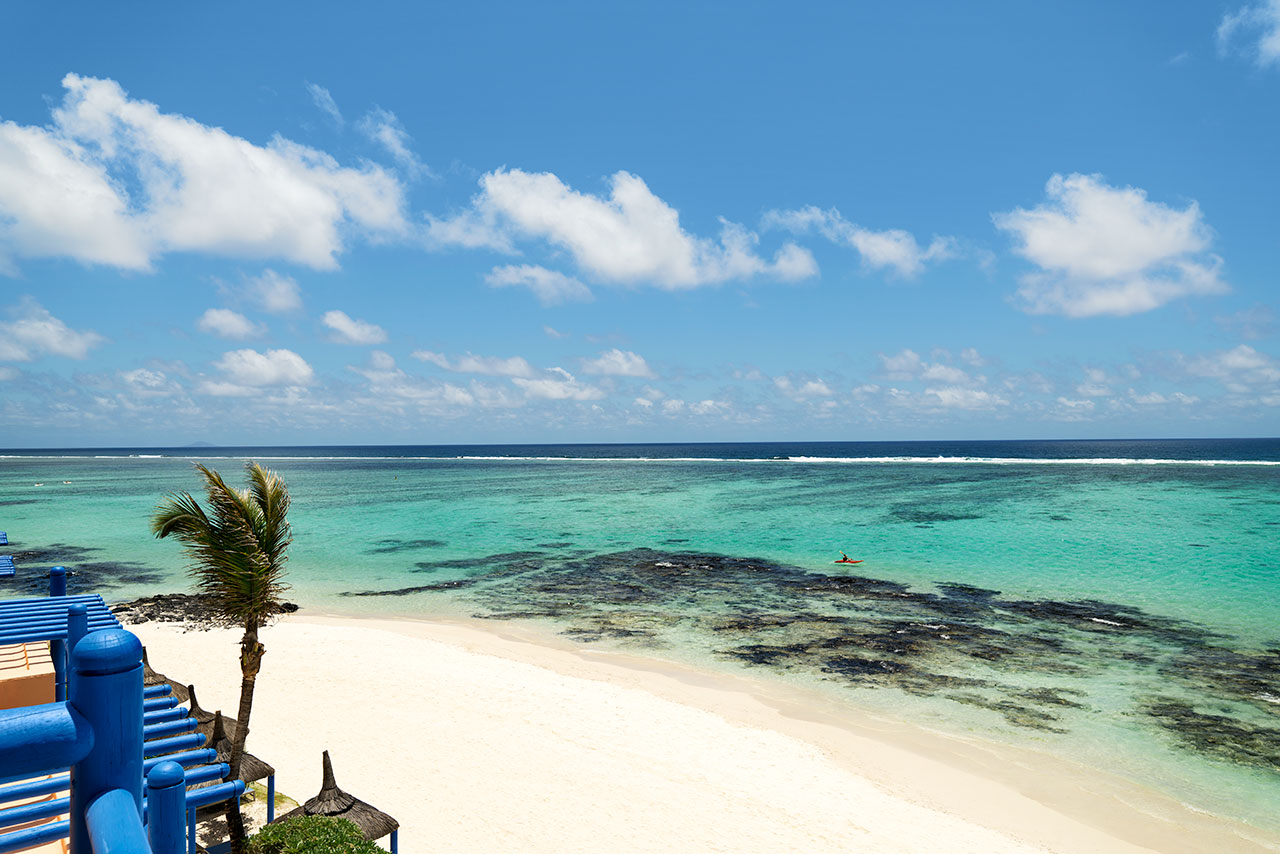 LOCAL HIDEAWAYS TRAVEL DREAMS – MAURITIUS
Let's end this bizarre year with a bang and hopefully we can fulfill our travel dreams in the new year to come! With this I hope that people will be a bit more consious about where they travel to and about the places they stay. The following Local Hideaway is a great example of this awareness: an innovative concept, eco minded with a zero waste and no plastic policy, without sacrificing luxury. They encourage their guests to experience the beauty of Mauritius in a lovely way. Eco Deluxe in Mauritius!
"Close your eyes and take a deep breath…leave your work and troubles behind and listen to the sound of the sea. Open your mind to new experiences…! Open your eyes and let yourself be Satisfied!" Not the most common welcome in a hotel! But then, this hotel is anything but common, which makes it all the more attractive! It is located on the west coast of Mauritius, on a large stretch of beach.
No expenses were spared to revive the old hotel that was here originally, and its colourful and angular design by Camille Walale is ultra-hip and 'instagrammable'. This hotel doesn't do buffets, shuns plastic, has a zero waste policy and encourages guests to go out and discover what local island life is all about. It may seem very simple and contemporary, but believe me when I tell you that in the hospitality business, especially at the larger hotels, it really isn't!
Innovative and contemporary!
When I visit this modern and trendsetting hotel, it has been open for about six months, and I'm majorly impressed. General Manager Mr. Raj Reedoy, an inspiring man, knows Mauritius like the back of his hand and knows just how to get guests excited about his island!
So much attention paid to details!
We start off with the grand tour, starting in the bakery… showpiece of the hotel. Here, fresh artisanal bread is baked daily, and the local barista next door serves excellent coffee. Next, we check out the restaurant, open and airy, with a wide selection of breakfast, lunch and dinner options. In view of the no-waste policy, servings are either small, medium or large….. smart way to go!
And finally, there are three bars, each serving their own signature cocktails. In the centre is the long swimming pool, for a lovely cooling dive or doing some laps. And of course there is the beach, which is unusually vast for this island. The tour continues to the gym, where a professional trainer can assist you with your workout… if so desired, of course ;-)! And last but not least I'm shown the Spa, also unique! It features a salt cave and offers various treatments that are all custom made to cater to your specific needs and desires.
Perfect for foodies!
I'm amazed at how much attention was paid to all the details. A good example is my room, which is fully equipped, not very large but extremely functional. The bed is excellent, lovely tunes come out of the sound system, there are various tasty bites and a cool sports bottle allows me to get water anywhere in the hotel. The lovely scented toiletries are all organic and are provided in recycled large packagings. And to top it all off, the balcony provides a stunning view of the sea…straight from a travel brochure!
As my stay is short, I will try to make the most of my time here, there are so many incredible things to do besides lazing about!
For instance, chef Rehad Khader teaches me how to make the perfect curry; I book a private yoga lesson on the beach at sunrise– magical – and I get to mix my own signature cocktail with one of the hotel's talented mixologists. Plus I treat myself to a lovely treatment in the Spa and enjoy some time in the salt cave – great for my skin and airways!
And you won't ever want to leave after having tasted the wonderful food here; fresh, contemporary and simply delicious. At the moment, they are in the process of building their own farm, which will feature a vegetarian restaurant ….makes perfect sense!
And then it is time for me to leave….. sadly! But first let me reveal to you the most important feature of this hotel: the wonderful people that work here, who add colour and soul to this hotel. They are the ones that give this Hideaway a face and make your stay here an unforgettable experience! This hotel is special in many ways, a unique and wonderful place on the beautiful island of Mauritius… and I have been Saltified forever.
MORE INFO AND OTHER LOCAL HIDEAWAYS ON WWW.LOCALHIDEAWAYS.COM