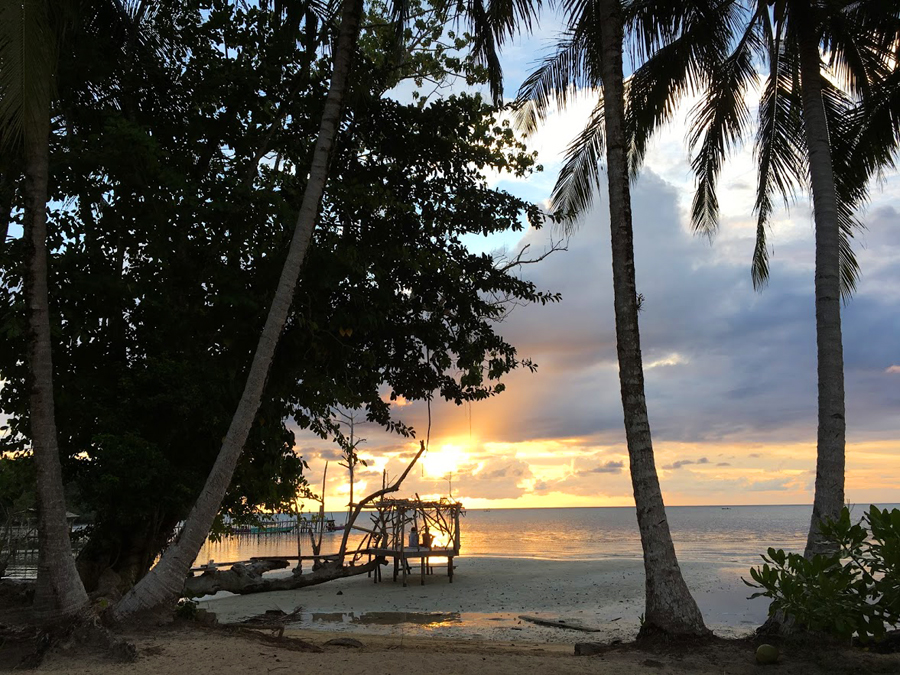 LOCAL HIDEAWAYS – BEAT THE WINTER BLUES
Michi & Jochen asked me to take you guys to sunny places at the start of 2023
… places where it doesn't matter at all that it's January and where your mood immediately picks up! What a tedious task to take you to some of my favourite winter escapes! Because like almost everyone else, I can't wait for the days to get longer, the temperature to be a bit more pleasant again. I long for endless summer nights and would prefer to fast forward to sunshine and light! So herewith I am happy to take you on a journey and if you can't wait to go on a trip…? Then by all means get in touch with me and I'll be happy to book your winter escape – or spring, summer, autumn escape. Whatever you're up to! 😊 More inspiration and to book your stay: check out the Local Hideaways Website www.localhideaways.com.
Okay, where do we start? Right away exotic?! Granted you don't get there overnight. It's a huge journey, flying, driving, sailing – almost all forms of transport are required to reach this 'off the grid' paradise on the Indonesian island of Sulawesi. But then you have something!
Angie and David have created an idyllic home away from home here together with the locals. There is delicious cooking, you will totally unwind: beach, sea, an impressive underwater world and no WIFI. The latter invites for long dinners and good conversations with fellow travellers, playing board games, letting your creativity run wild and letting your brain unwind from all the virtual stimuli. A relief! Sulawesi is and fantastic and versatile island – off the beaten track Indonesia. An absolute must for slow travel and exploration.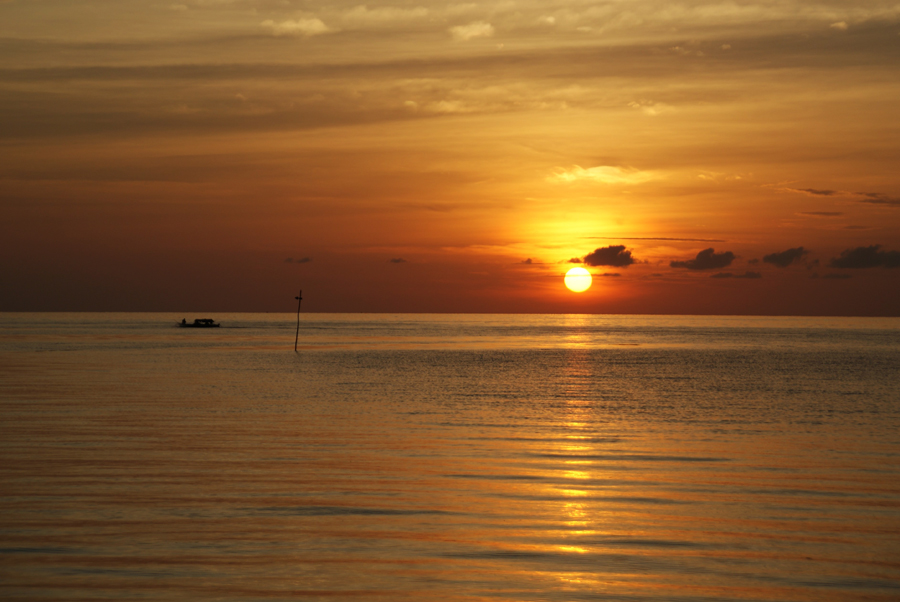 Closer to home, there is also plenty of sunshine and light to be found. And I like to tip the lovely Olhão in southern Portugal. This fishing town in the eastern Algarve – away from the crowds – is a great mix between traditional and modern. The village's cubist Moorish architecture offers a maze of narrow streets and you'll find a host of quaint restaurants and cosy bars. The Saturday market is a must and for the most fantastic beaches take one of the ferry boats or water taxis to the sandbanks off the coast.
Sleep, for example, at this friendly B&B, located in a beautiful monumental building in the middle of Olhão. In former times, the house was also a refuge, for the women who worked in the fish canneries and lived here together. Central is the beautiful patio where the bright pink bougainvillea is an enviable eye-catcher. Divided over two floors are the various rooms and suites – all super comfortable and pleasant. Showstopper is the rooftop terrace with pool and a fantastic view over the village and the sea. In the morning, you are spoilt with a delicious breakfast and are ready to explore the surroundings! The perfect winter blues remedy!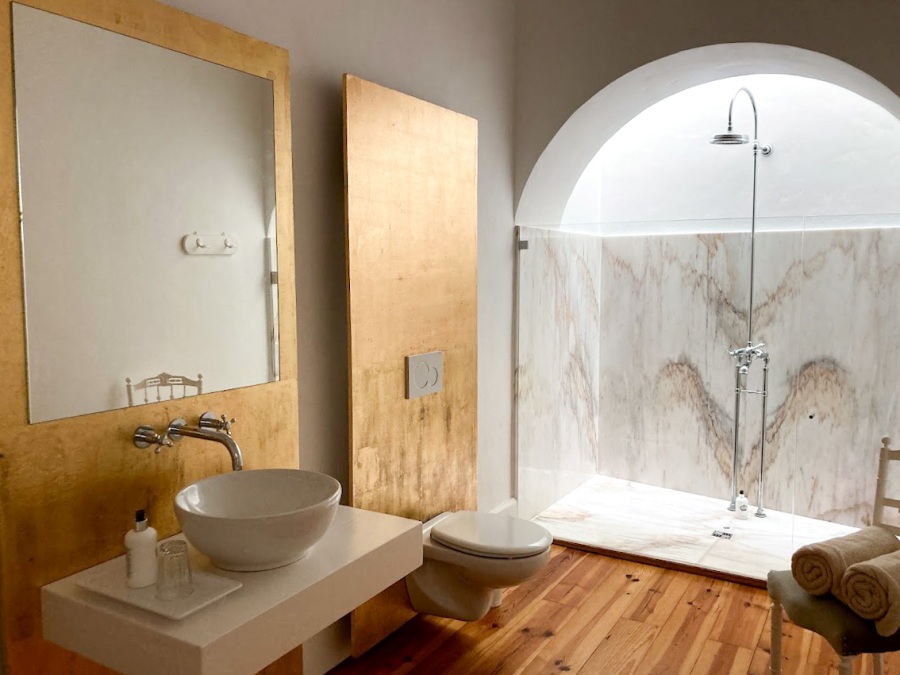 Last but not least, I tip you my favourite coastal town in Morocco: Essaouira. Thanks to a microclimate, the temperature here is pleasant all year round. Besides, with a three-hour flight you are in a completely different world. As far as I'm concerned, Essaouira is the perfect mix between Sherazade's 'one thousand and one nights' and a 'hip surf scene'.
Get lost in the old medina, the old city centre, and be tempted by all kinds of merchandise: from knick-knacks, art studios to fresh food, you'll find it in the city's narrow alleys. In the harbour, it is a true spectacle to see all the fish being brought in and in the sea the tough surfers show off their skills. In addition, there are so many nice restaurants and bars that you can fill days with good food.
Sleep in Morocco's oldest riad. It is located in the medina and you can look out over the sea from the roof terrace. This hideaway breathes the soul of the city. The staff are super friendly, the rooms comfortable and the food delicious. The perfect base for exploring the multifaceted Essaouira!
I hope this tempers your winter blues a little. Hang in there!

Wishing you a happy 2023 with lots of travels!
See you soon!
X.
Esther van Onna | Founder LOCAL HIDEAWAYS