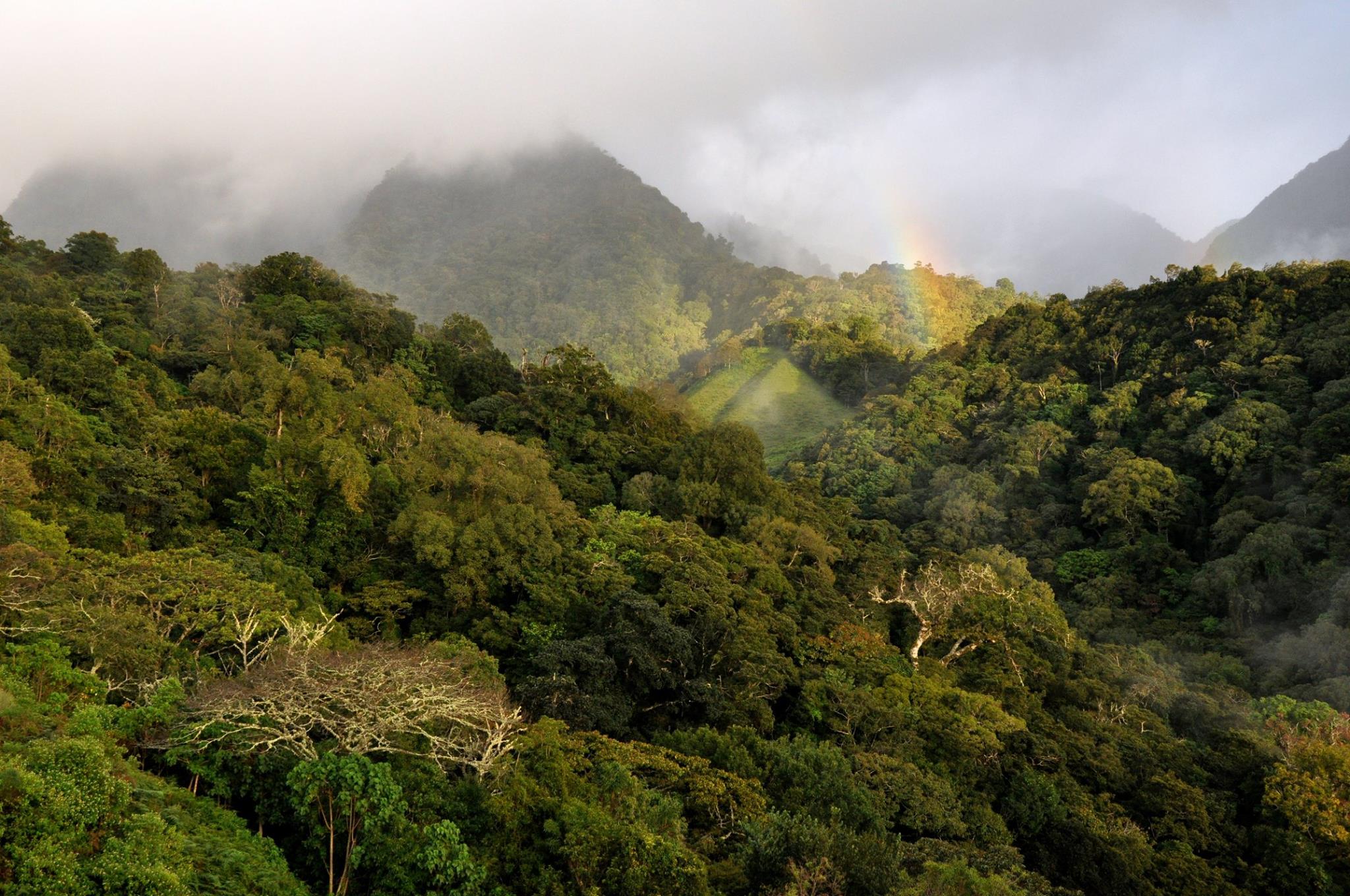 LOCAL HIDEAWAYS TRAVEL DREAMS – PANAMA
No, believe me, you won't be able to get to us using your own transportation, owner Jeffrey warned me beforehand in one of his emails. And how true this turned out to be! For after the Hideaways' regular taxi driver has picked me up in his 4WD in Volcàn, it takes a rough ride in the mountains , through river beds and over loose rocks, to get to our destination at 6300ft (1900m). This is the highest Ecolodge in Panama! It is clear to me already: this is going to be a great adventure.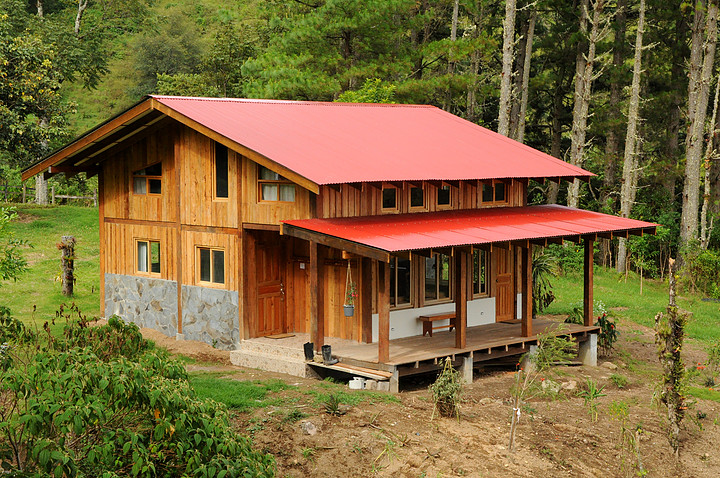 Along the way, and when I arrive at my destination, I am uncharacteristically quiet: my surroundings are overwhelming, it's as if I've entered a fairytale land. There are so many different shades of green and I'm hearing so many birds that I can't see because they are hiding out somewhere. The wisps of fog create a mysterious atmosphere and are a confirmation of my location: a cloud forest. Wow! This Local Hideaway is located in a unique spot, on top of a mountain and with a sweeping view of the canopy of the cloud forest.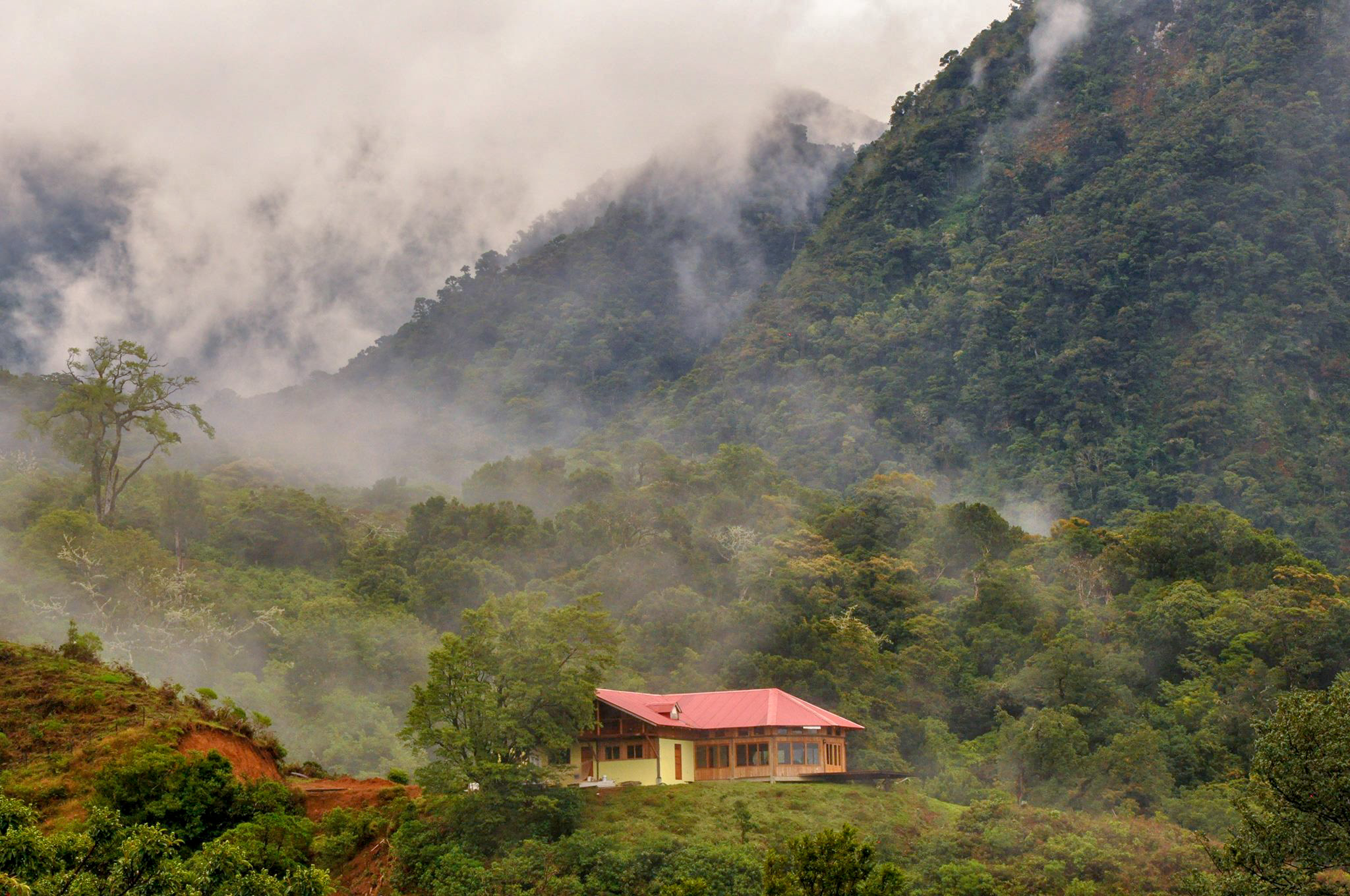 ABOVE THE CLOUDS IN PANAMA
And then I meet Jeffrey and his wife Alma. Early on in his life, Jeffrey, an American ecologist, already knew that he wanted to live close to nature, or more specifically: in a cloud forest. His friends used to make fun of him… but he's the one laughing now, for his dream has come true and he is the owner of an enormous cloud forest! The Lodge is a cosy area with glass all around, three rooms on the first floor and two larger suites on the second floor. As you will appreciate, shopping is not so easy around here, so be sure to bring the basics. All the rest is taken care of, the food is delicious and there's a wide variety of drinks.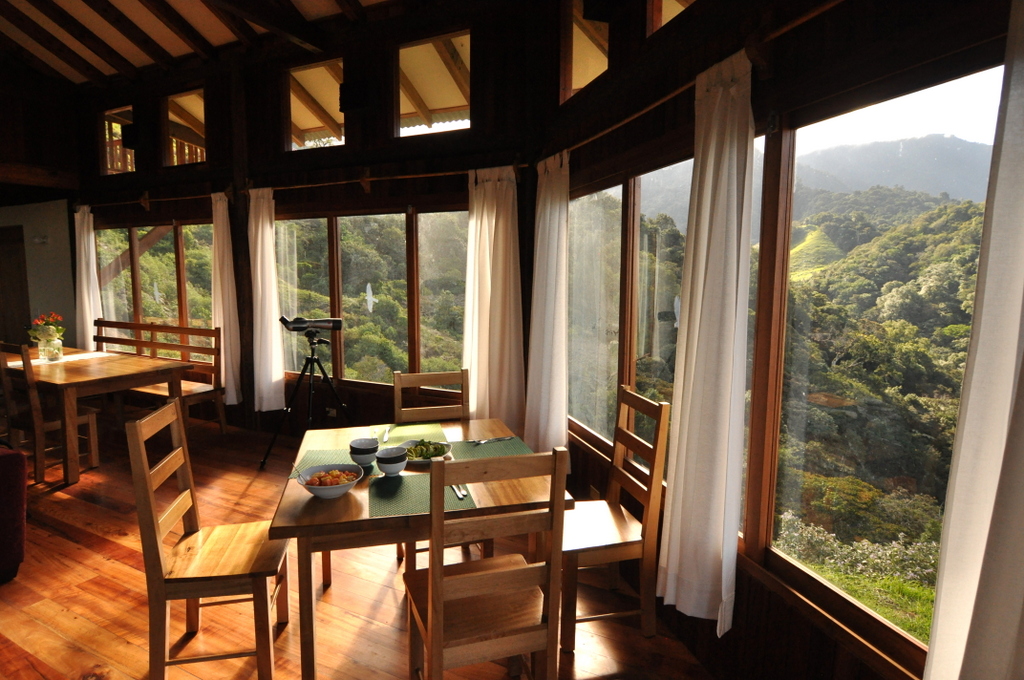 For more privacy or if you're travelling with a larger group or with family, a large and super cool cabin with complete kitchen facilities is located a bit further off. New is the coffee house, centrally located on the common area at the forest edge. There are four guest rooms in this building each with a covered deck. Cherry on the cake is the Howler Tree Cabin, it is the only accommodation in closed forest. 6 meter high in the canopy with gorgeous views of the sub canopy of the forest and with short access to two waterfalls.
THE ULTIMATE PLACE FOR NATURE LOVERS!
The relaxed atmosphere at Mount Totumas is enhanced by the presence of several volunteers. It's a real close-knit family. Volunteers Kevin and Sierra take me on a jungle tour the next day. Decked out jungle attire and wearing binoculars around my neck we head for the cloud forest to follow one of the many trails. Boy, do I feel in my element here. Crawling through the jungle in my large rubber boots like a true Jungle Jane, keeping my ears and eyes open to spot 'wildlife' and 'birds'. Bingo, a bellbird, unmistakably recognizable by its sound and, as it turns out, a regular around here.
SPOT THE QUETZAL!
Unfortunately we don't see any howler monkeys, but we've already spotted those from the Lodge's telescope. High up on my wish list was yet another bird: the Quetzal! Long ago, in Costa Rica, I hadn't been able to spot it, so expectations were high. Yes! Kevin and Sierra prove to be inspiring guides on this sensational walk. And after a while we notice this unique bird perched on a tree far away! And my daughter spots the female sitting on the branch next to it, it must be my lucky day! You may wonder what all the fuss is about but let me tell you, this specimen is really worth it 😉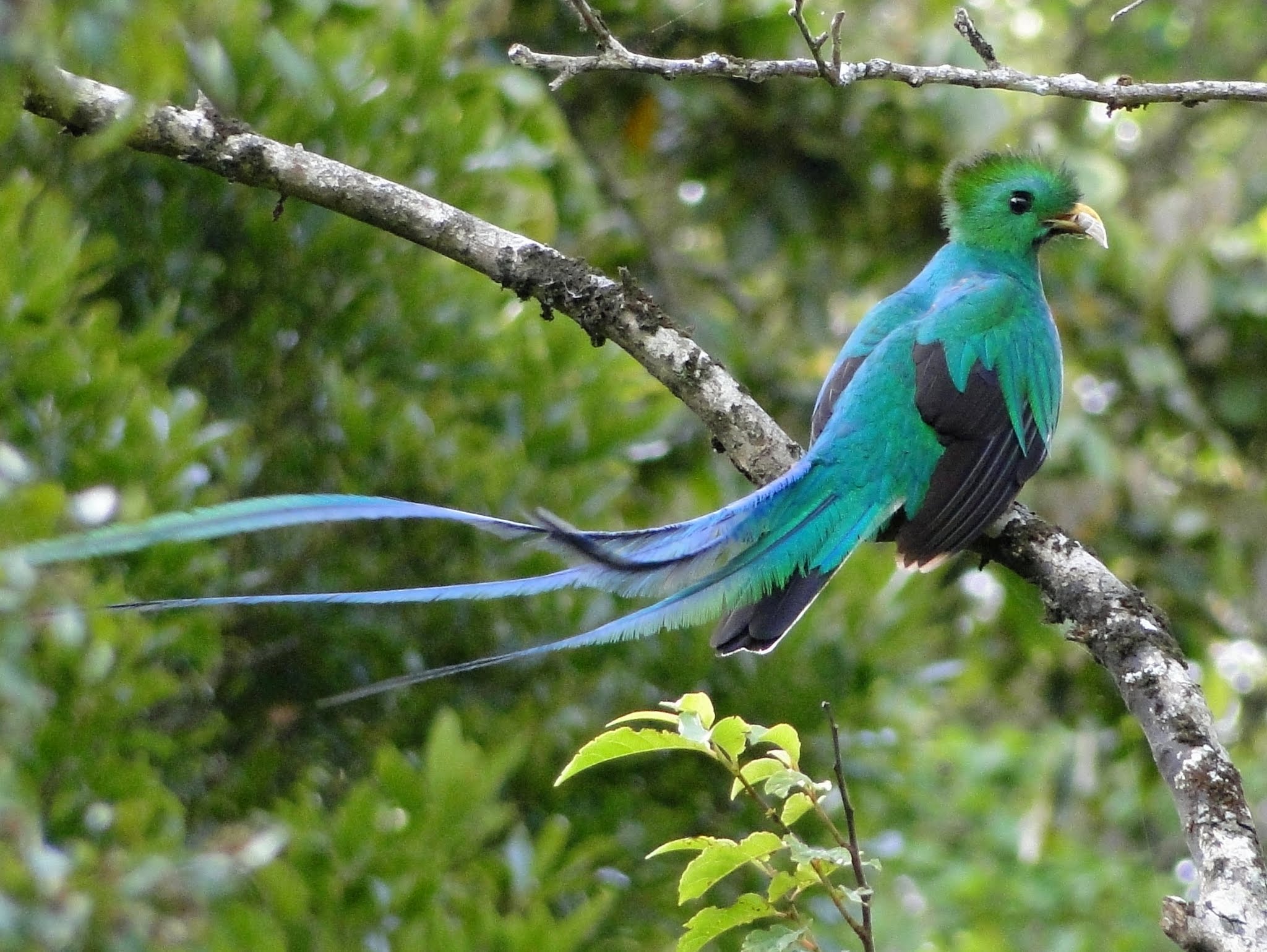 A TRUE LOCAL HIDEAWAY
I spend my remaining days taking walks and enjoying my enchanting surroundings. It is also lovely to hang about the Lodge a bit. Especially when it's raining, it's a cloud forest, after all. Just reading a book or keeping a watchful eye on the many bowls of sugar water that attract a motley collection of hummingbirds. Chatting with the volunteers and the other guests is a pleasant pastime. And it is fascinating to see how committed Jeffrey is to his natural surroundings. I'm impressed by his knowledge! He also shows us his unique collection of moths and butterflies that attracts biologists and naturalists from all over the world.
I enjoy myself to the fullest and am genuinely sad to be leaving this Hideaway in Panama. For I may have travelled around the world, but this truly is a unique place. I say goodbye to new friends, determined to return here some day. And I hope with all my heart that Jeffrey and Alma will succeed in preserving this heavenly peace of nature!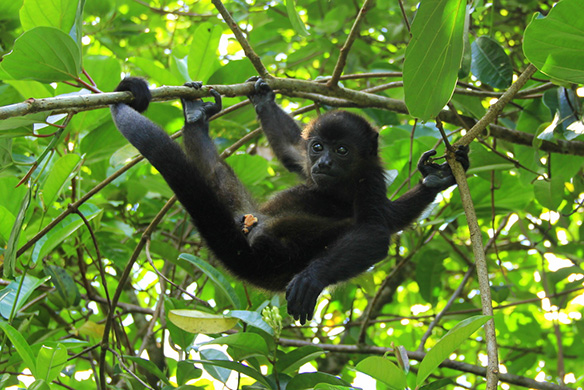 MORE INFO AND OTHER LOCAL HIDEAWAYS ON WWW.LOCALHIDEAWAYS.COM