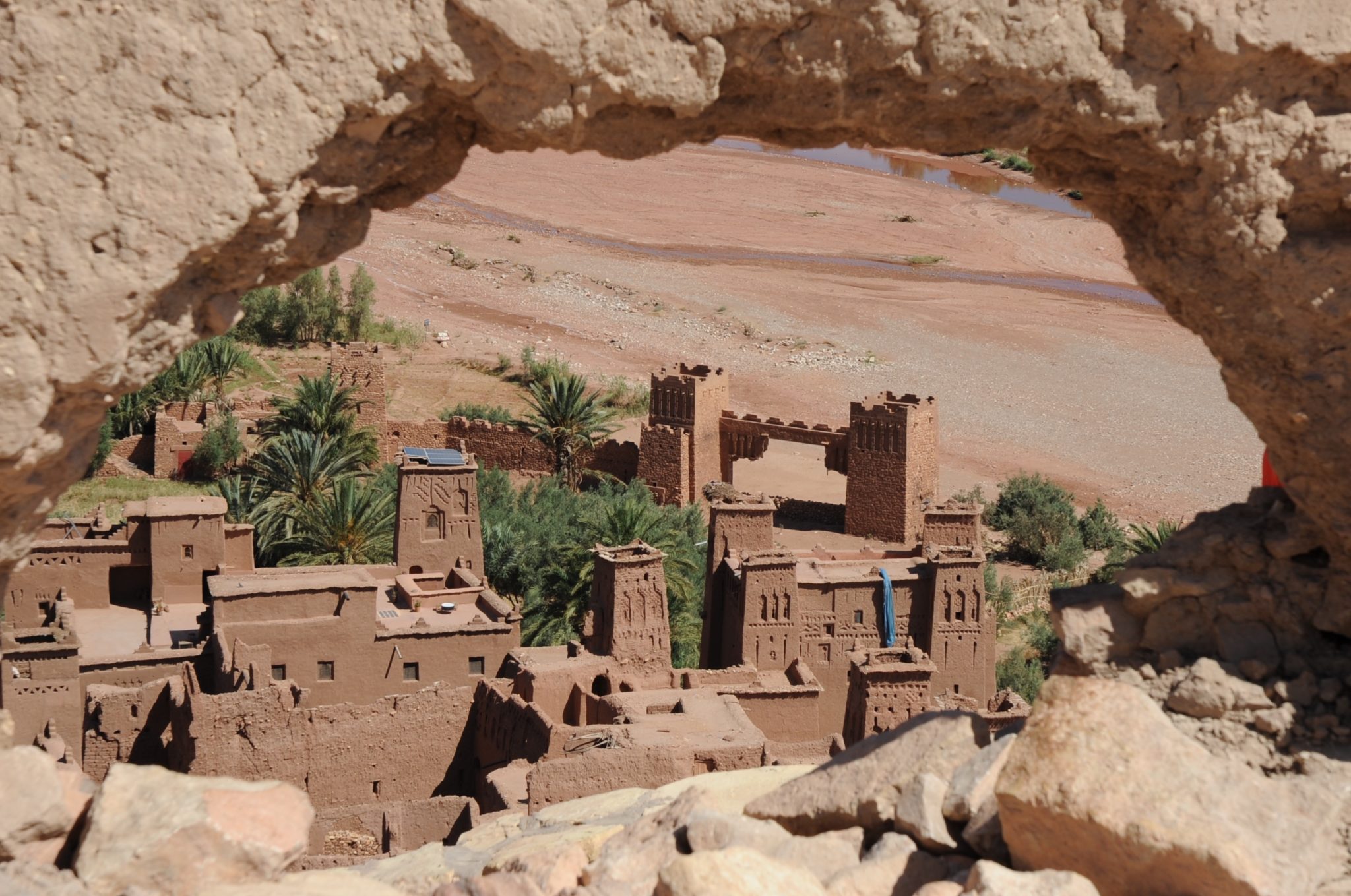 LOCAL HIDEAWAYS – AUTHENTIC HIGH ATLAS STAY MOROCCO
With Morocco finally opening its borders again I would love to share one of my all time favourite Hideaways. Not a fancy place but the real deal! At this lovely small place your are welcomed by Ahmed and his brother Abdou and you get in touch with authentic berber life. Time has stood still here and modern things are a rarity. This is the perfect place to wind down from western rat races and to connect with nature and human.
A three hour drive toward Ouarzazate takes me through the massive Atlas Mountains. It's a breath-taking road: with beautiful panoramic views of colourful Berber villages, of the fields in which women are hard at work and of the perpetually snow covered mountain peaks.
ONE OF THE MOST SCENIC DRIVES
And then I reach my destination, a Maison d'Hotes located in a small Berber village, in the foothills of the Atlas Mountains, at an elevation of about 1524 M.
Upon arrival a very warm welcome by Abdou, who is very kind man of many wise words, awaits me. He serves me a lovely Moroccan mint tea, of which I personally can never have enough, on a terrace with the most stunning view I have ever seen. The colours of the landscape are wonderfully divers. The mud houses colour the neighbouring villages red, contrasting nicely with the green fields and the multi-coloured rock formations. What an enchanting place this is! And how fortunate I am to be spending a couple of nights here so I can fully appreciate all the beauty surrounding me. This Hideaway is often used as a stopover between the southern desert and Marrakech. But staying here just one night is such a shame!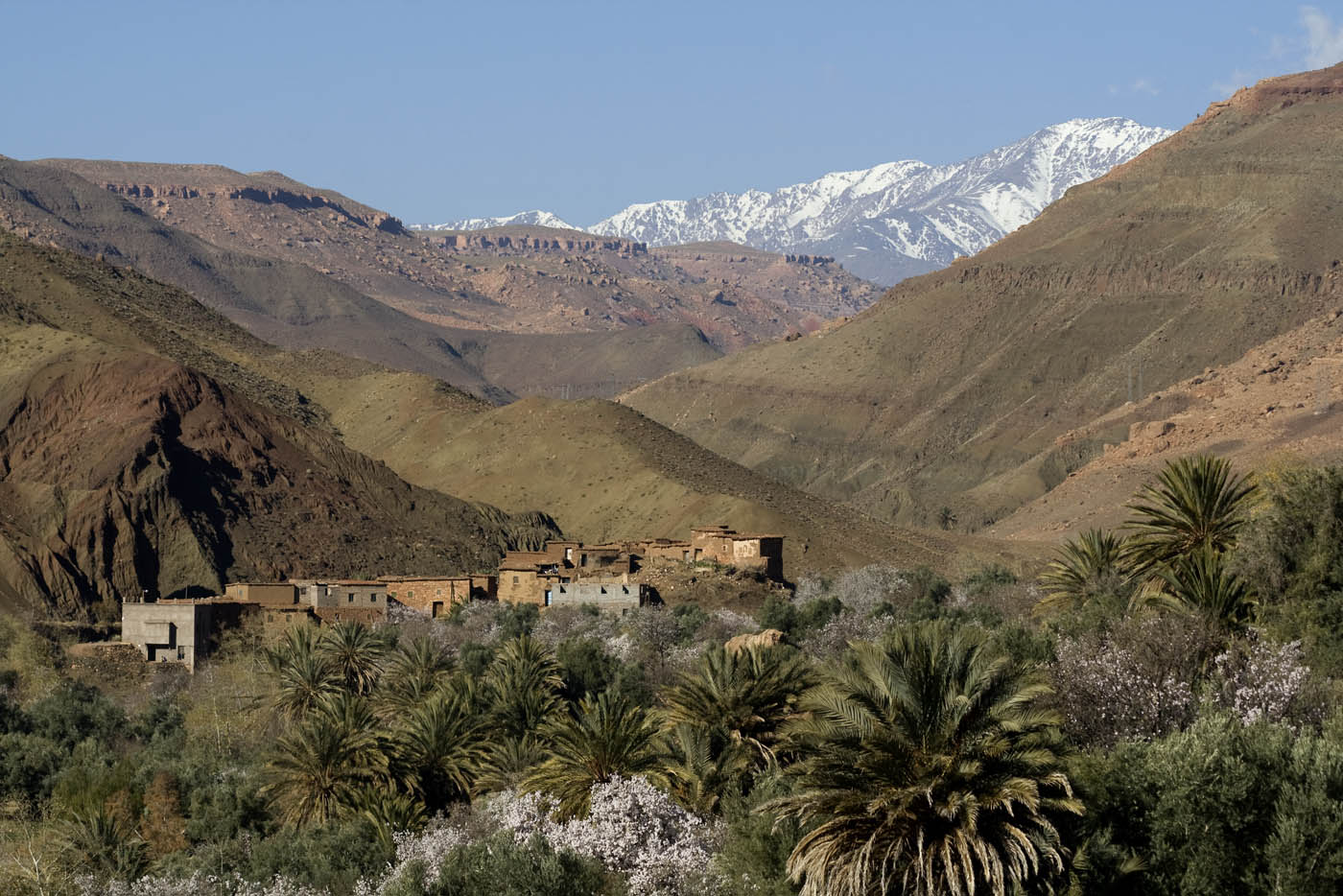 A PLACE TO STAY FOR A WHILE
This small guesthouse has six standard rooms, three suites and one spacious family apartment, all bright and comfortable. With great beds. Warmer covers and blankets are available for colder nights, after all, you're in the mountains here. The lovely outside pool or the small hammam will provide ample relaxation and will allow you to rest after returning from one of the many excursions or hikes. The food is simply wonderful. You can enjoy a three-course lunch and/or dinner every day, all prepared with fresh ingredients that are available in the immediate area. In the three days that I was here, I never had the same dish twice, and everything was lovely and fresh! Some very good Moroccan wines are also on offer.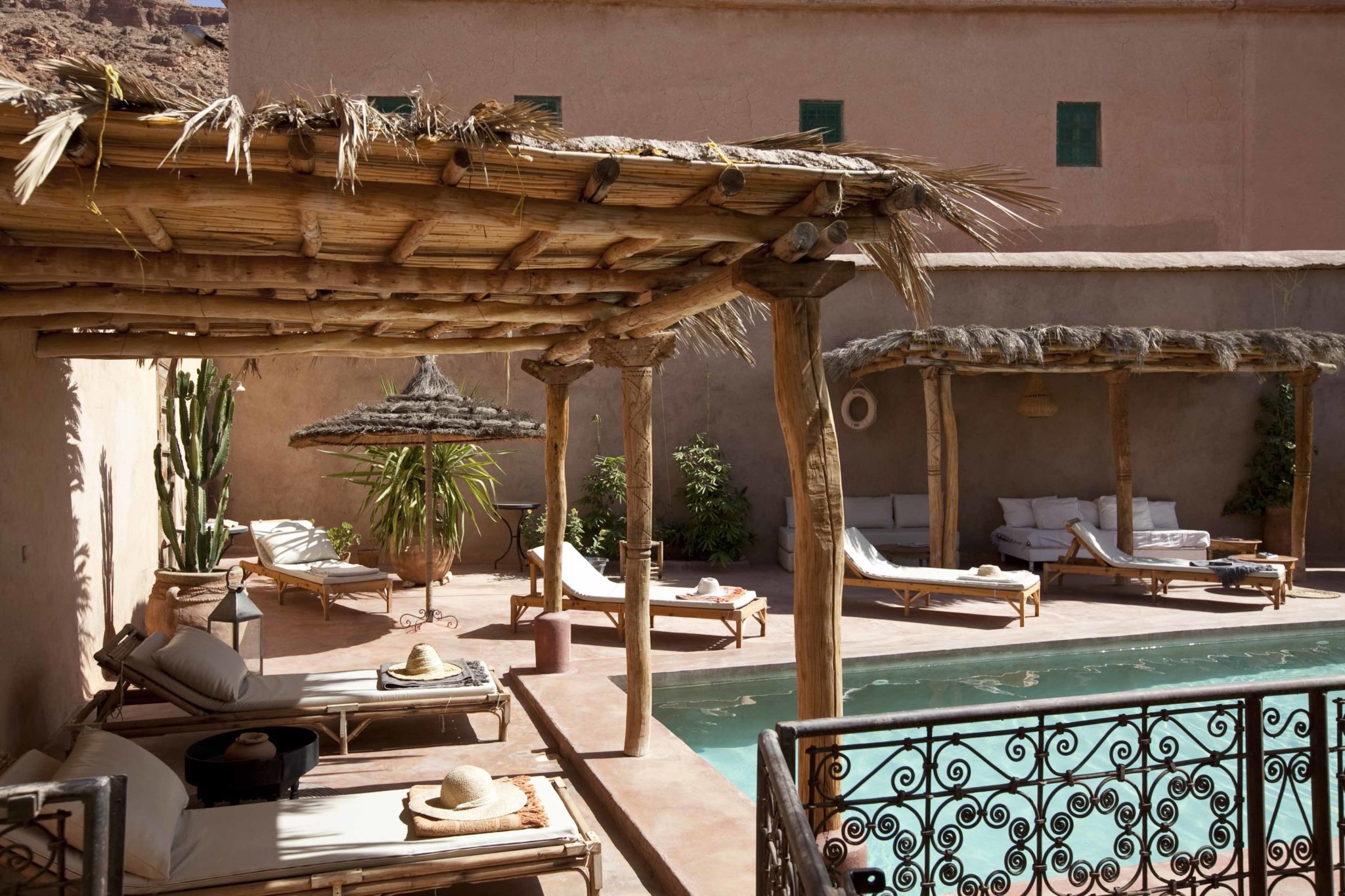 As I said before, crashing here for just one night is simply too short, for there is so much to see and explore. You can go for endless walks and get acquainted with the authentic Berber culture. The Ksar of Ait-Ben-Haddou is near here, as is Ouerzazate. But this is also the perfect place to lazy about and finish that book you haven't gotten around to reading or just contemplate. And don't forget to visit the 'shop': Ahmed – the owner – is a fervent collector of exceptional and beautiful things. I now have a lovely vintage rug in my living room! ☺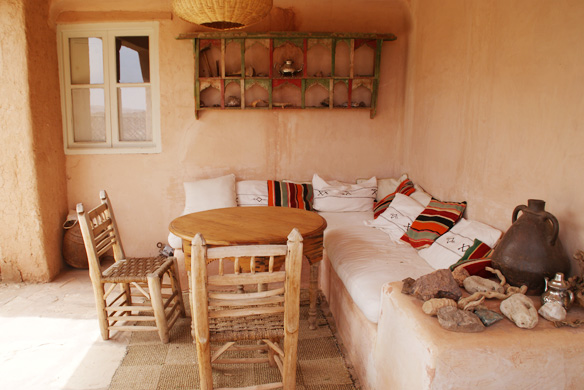 THESE PEOPLE ARE LIKE FAMILY
But above all, at this Local Hideaway you feel as if you're visiting good friends or family. Ahmed, the owner, is a wonderful and inspiring man, who knows all about Berber culture and the environment. He regularly sits down at your table for a chat, as does his brother Abdou and the other staff members. This is a place where you feel at ease and where you can enjoy the authenticity of the area. This is a genuine Local Hideaway and one of my favourites!
MORE INFO AND OTHER LOCAL HIDEAWAYS ON WWW.LOCALHIDEAWAYS.COM